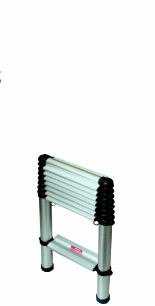 Telescopic
Ladders
Most ladders can be carried, but the TELESTEPS® is portable in the true sense of the word. You'll be able to avoid problems in lifts, stairways, or any tight spaces. You can decide for yourself how long you want the ladder to be, so you will always have the right reach for every job.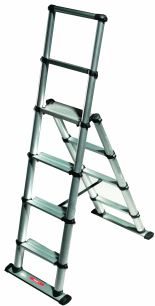 Telescopic
Combi Ladders
TELESTEPS® Combi ladder joins the best features from the TELESTEPS® telescopic ladders and stepladders into one single ladder for all your tasks during the day. Use it free-standing or put it against the wall according your specific needs. It is always safe and comfortable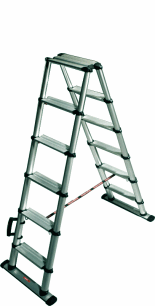 Telescopic
Step Ladders
Allow us to present our new triumph – TELESTEPS® Stepladder. Incomparably compact for transportation, easy to carry, simply to put up and steady for climbing up. It's also easy to store when not in use.