As a main UK dealer for FLIR Systems we offer their full range of thermal imaging cameras. Different users have different needs and there is a camera to suit any application and budget.

Whether you are a predictive maintenance or building professional, a R&D specialist or involved in factory automation and safety, FLIR has the correct thermal imaging camera for you. Different models are available for those that are just discovering the benefits that thermal imaging has to offer and for real thermal imaging professionals.


Building Energy & Maintenance Infrared Cameras

Full range of thermal imaging cameras that allow the easy identification of problems such as heat loss, moisture and much more.





Electrical & Mechanical Infrared Cameras
Thermal imaging cameras are an essential tool for anyone involved in preventative maintenance. In many cases electrical and mechanical problems cause excess heat prior to failure making them easy to spot and repair without costly downtime and risk of fire.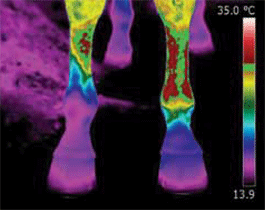 Medical & Veterinary Cameras
It is often hard to detect problems with humans and animals. With the simple use of the Flir range of thermal imaging cameras small changes in temperature caused by inflammation or increased blood flow can be easily seen.